Randall R. Fenton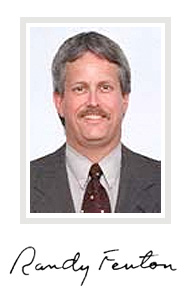 "Friendly," and "genuinely concerned" are a few words used to describe Randy Fenton, son of the late Bill Fenton.
Randy was employed in the gift shop during high school and college. He worked with his brother, Don, in sales after graduating from Marietta College in 1975 with a degree in business management. In 1984 Randy went back to the gift shop and is now president of Fenton Gift Shop. Fenton Gift Shop purchased the glass company's assets in 2011.
Randy and his wife Debbie, have three children — Danielle, Cassy and Justin. He enjoys golfing, keeping up with world events, and going to movies with Debbie in his free time.