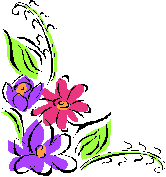 Welcome Spring!
Fenton USA Presents. . . ''Retired'' Art Glass Beads. . . Available While Supplies Last!
We recently updated our list of ''retired'' handcrafted art glass beads. While these beads are officially ''retired'' from our regular jewelry line, we still have a limited inventory remaining and offer these beads While Supplies Last! Included in this grouping are several beads with an avian theme. . . so if you missed out the first time around, then here's your opportunity to add one of these lovely handpainted beads to your collection or save to use as a gift for a birdwatching friend or someone special.

Shown below are our beads with a handpainted ''bird'' theme. . . and keep in mind that quantities may be very limited on some of these styles. Please click on each bead for details or Buy Now to place your order. Don't delay, these bird-themed beads are about to fly the Fenton coop! Click here to view the complete list of ''Retired'' Fenton USA Beads. And don't forget to accessorize with our line of sterling silver jewelry.

Bluebird
on Dogwood
$45.00 Buy Now!


Chickadee
on Cherry Blossoms
$45.00 Buy Now!


Downy
Woodpecker
$45.00 Buy Now!


Fluffy
Baby Blue Jay
$45.00 Buy Now!


Goldfinch
on Thistle
$45.00 Buy Now!


Home Sweet Home
$45.00 Buy Now!


Nevermore
$45.00 Buy Now!


Peace on Earth
$45.00 Buy Now!


Penguins on Ice
$45.00 Buy Now!


Tufted Titmouse
$45.00 Buy Now!

You might like these handpainted ''avian-themed'' selections shown at right... also Retired and available While Supplies Last!

Each Fenton handpainted bead is initialed by the artist who completed it.


Eye of the Peacock
$45.00 Buy Now!

Left:
Cornerstone Bead Partridge in a
Pear Tree
$65.00
Buy Now!


Each Fenton bead has a Sterling Silver Core embossed Fenton USA
and includes its
own ''story'' card.

These beads fit most brands of jewelry accessories.
---
Complete YOUR Fashionable Look
with NEW Fenton Purse Charms/Zipper Pulls!
Add a fashionable flair to a favorite handbag, sweater or jacket with our versatile, wearable art glass! Introducing our new line of Purse Charms and/or Zipper Pulls.
Sturdy and with an easy to use lobster clasp, each piece features our signature Goldstone sparkle and measures approximately 1'' in size. Size may vary due to the handmade process. The Purse Charms and/or Zipper Pulls are $59.00 each.
Complete your fashionable look with our matching art glass beads and earrings! Shown at right is our Kalico Kitty Purse Charm and/or Zipper Pull as well as our new our Kalico Kitty Earrings. These earrings have sparkling Swarovski crystal gem accents!

---
Handcrafted Art Glass Pendants. . . Perfect Gift for Someone Special!

Wings of Love
0B915NM - $90.00

Spring Special Price
$69.50 Buy Now!

Our 2014 Spring Specials. . . lovely, decorative art glass pendants handcrafted in the USA using two of our popular and classic Fenton Art Glass colors! Fenton jewelry designers Jena Lane Blair and Truda ''TJ'' Mendenhall combined their creative talents on these two pendants. The results, as someone recently described, ''are stunning!" These pendants make perfect gifts for any occasion, including Mother's Day, Mother(s)-of-the-Bride, someone special, or treat yourself! Available through our website and from authorized Fenton dealers! Click here to find a dealer near you!

Wings of Love is handcrafted in Milk Glass and features a three-dimensional pink rose, handpainted butterfly and floral details. The story card included with this bead: Strong and gentle... always there.

Everlasting Love is handcrafted in Teal Carnival and has a beautiful handpainted flower with a three-dimensional dragonfly that is iridescent and really sparkles as a result of the mix of metallic salts used to create Carnival glass. The story with this pendant is I love you to the moon and back.

Everlasting Love
0B916NN - $75.00

Spring Special Price
$58.50 Buy Now!
---
Fenton Gift Shop Revised Hours for March, 2014. . .
Fenton Gift Shop hours (ET) for March 2014: Monday and Tuesday 10 a.m.- 3 p.m. and 10 a.m.- 4 p.m. on Friday and Saturday. During this month, the Fenton Gift Shop will be closed on Sunday, Wednesday and Thursday. The Fenton Gift Shop will continue offering a wide variety of items via eBay auctions and eNewsletters. Phone orders are also welcome by calling (304) 375-7772. Limited tours of the beadmaking department are available upon request. The Fenton Gift Shop is winding down its glass inventory, but they still have a nice selection of glass from which to choose, including some lovely Spring selections. Please contact the Fenton Gift Shop (service@fentongiftshop.com or promos@fentongiftshop.com) for available items. Click here to view available Fenton Gift Shop Exclusives.
---
Don't forget about our Frequent Buyer Program for Beads. . .

Here's your chance to receive a beautiful limited edition bead absolutely FREE! Simply purchase ten beads from an authorized Fenton jewelry dealer or online from our website: www.fentonartlgass.com and you'll qualify for a bonus bead! Click here for details!

Click here to view our Fenton USA Jewelry collection. Sterling silver earrings, necklaces, bracelets, and/or pendants are perfect "add-ons" for any Fenton bead... click here to view our line of sterling silver accessories.
Fenton Custom Designs for Beads. . .
We've received many requests for specially designed beads. Most of these designs are exclusive to one retailer or organization, so we can not sell them on our website. If your group or store is interested in a custom designed bead, please call us for details at 1-800-933-6766, ext. 209. Click here to view the complete list of custom designed beads with contact info for the retailers or organization from whom you may purchase them. Be sure to check back as we will be updating this list regularly! Please contact the retailer or organization listed beside each Custom Design bead. . . and be sure to say you saw it mentioned in the Fenton Newsletter!
Fenton Glass Auctions Scheduled for 2014 . . .
Fenton Art Glass and the Fenton Gift Shop have scheduled three auctions during 2014 to sell more than 1,500 items of Fenton glass. Auction dates: April 26, June 14 and July 26 at auctioneer Randy Clark's Dexter City Auction Gallery in Dexter City, Ohio. The June 14 auction will feature rare Fenton Carnival glass, while the April 26 and July 26 auctions will feature other Fenton glass from throughout the factory's 109 years of glassmaking history. There are a total of 555 pieces in the April 26 auction. Shown at right is one of the beautiful pieces to be offered, a fantastic Karnak Red No. 3024 18-1/2'' vase with applied Hanging Vine decoration. This item was made ''off hand'' (without using a mould) in the mid-1920s by the European skilled glassworkers who were at Fenton. This vase was displayed for many years on the hearth of the fireplace in the home of company founder Frank L. Fenton and his wife Lillian.
Please click here for a link to Randy Clark's Dexter City Auction Gallery and click on the link for current auctions. Founded in 1905, the Fenton Art Glass Co. began making glass in Williamstown on January 2, 1907. Traditional glass production ceased in July 2011. The company continues today handcrafting art glass glass jewelry using many of the techniques, colors and treatments associated with Fenton Art Glass. There are currently 20 employees working to create and sell the jewelry collection (visit www.fentonartglass.com to see the 2014 collection!). The Fenton Gift Shop remains open, and its hours of operation for March 2014 are listed above.
Find a Fenton Dealer. . . Though we continue to wind down the factory inventory, many authorized Fenton dealers around the country still have beautiful Fenton Art Glass selections AND many now carry the Fenton jewelry line! Click here to find a dealer near you!
Fenton eBay Auctions. . .
Here's your opportunity to own a unique Fenton creation, including rare pieces, one-of-a-kinds and designer samples, through our weekly eBay Auctions! Items featured this week... include the adorable handpainted Bunny on this Ruby Satin Egg on Stand by Kim Barley as well as this lovely Black Satin Vase featuring handpainted butterflies and gem accents by J.K. ''Robin'' Spindler. As they say, but wait, there's more!
We also have two other wonderful OOAK handpainted selections: a Vase with a handpainted deer in the forest scene by Robin and a unique Favrene blown Egg with Dolphins by Kim Barley.

This auction will end at noon on Thursday, March 27th! Don't miss your opportunity to own a OOAK Fenton Art Glass creation!

Visit us on Facebook and Pinterest!

HOT LINKS. . . Find beautiful Fenton glass selections via our website with these categories:
For questions or comments, please do not reply to this email. Instead, email: askfenton@fentonartglass.com.

This email has been sent to you because you have agreed to receive offers and information from the Fenton Art Glass Company. We respect your privacy and do not sell your personal information. For details, please review our privacy policy.

How to unsubscribe: If you prefer not to receive offers or information from Fenton Art Glass, please use this page to unsubscribe.

If you use a Challenge-Response system for email, please make certain that you can receive our email by adding askfentononline@fentonartglass.com to your Allow List.

For specific instructions for major ISPs, click here.

The sender of this email is the Fenton Art Glass Co., 700 Elizabeth St., Williamstown, WV, 26187