Fenton USA Presents. . . Christmas Whimsy for 2009!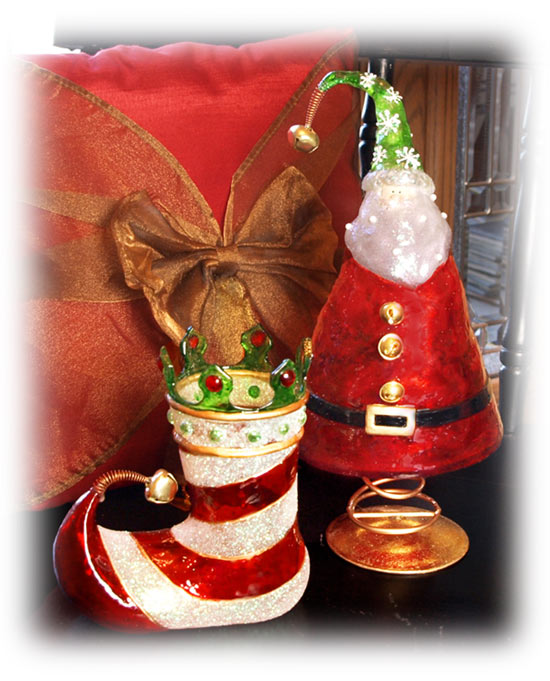 (Williamstown, WV, June 10, 2009). Jazz up your holiday display with the Christmas Whimsy collection from Fenton International. Made of fiberglass and glitter, this fun collection includes Santas, Snowmen, and holiday trees in unique shapes and wintry designs. The colorful material catches the eye and is durable and lightweight. Our
cone-shaped Bobble Santa sports a golden bell on his hat and there's also a bell on our delightful red and white striped stocking.

Item 90096 Bobble Santa (11-1/2" h.) suggested retail is $24.75 U.S.

Item 91002 Striped Stocking (6" h.) suggested retail is $17.50 U.S.

Fenton International, a division of Fenton Art Glass, features artistic handcrafted gifts from around the world. Creating art for the home for more than a century, Fenton Art Glass continues the American tradition of handcrafted glass artistry with its Fenton USA division in Williamstown, West Virginia. Fenton is known worldwide for its wide range of colors, handpainting and handcrafting. For four generations, Fenton family members have remained active in the business and are proud to continue an American glassmaking tradition begun in 1905 Call 800-933-6766 for more information, visit our web site: www.fentonartglass.com