Browse Our Catalogs
---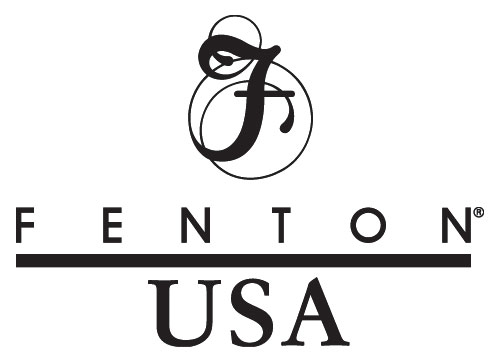 2010 Cameo Gallery Collection
When you see an item you like, simply click on it. You will be taken to the item's detail page where you may learn more about it and add it to your shopping cart. However, if you are unable to view an image of the item, it is probably out of stock for ordering online. You may check with your local Fenton dealer. To locate an authorized Fenton dealer near you, click here. Otherwise,

TABLE OF CONTENTS
Cameo carving is a painstaking process. After the glass has been annealed, a special mask is taped to the surface of the glass. Using an advanced vignetting technique, each piece is carefully sandcarved, by hand, using aluminum oxide crystal under pressure to take away some of the surface. Great individual skill and experience are needed to control this operation, as many distinct stages of successive cameo carving are required to create the remarkable depth and the intricate details.

Outside Brochure Panel: The Chase and Deco Jousting vases on Ruby cased with Black glass; Kelsey Murphy and Robert Bomkamp Biographies with Fenton Cameo Carvers Chris Carpenter and Aaron Stewart; Fuchsia Scent Perfume and Wisteria Waiting Vase on Plum Opalescent Iridized, and Fabulous Flamingos on Blue Burmese;
Inside Brochure Panel: Entwined on Black cased with Milk Glass, Pink Peony on Blush Rose Opalescent, Beyond the Plantation on Milk Glass cased with Emerald, Trees on Mosaic on Black cased with colored frit, Feline in the Flowers on Blue Burmese, Salmon Run on Burmese, Fairy Spring on Lotus Mist Burmese, For You on Ruby, and Iris on Ruby cased with Milk Glass.